Martin Door designs, manufactures, and sells some of the world's finest overhead doors for residential and commercial applications in the western US.
Residential
Doors
Martin Door has dozens of residential doors to choose from to fit the style and dimensions of your home. Experience the beauty, safety and functionality of a residential door from Martin.
Learn More
Commercial
Doors
We've got your business covered as well. Choose from a myriad of commercial options to add the style, security and functionality that your customers have come to expect.
Learn More

Become A Martin Doors® Dealer
Offer your customers the look they want and the prices they'll love.
Our customers expect the best in quality, safety and functionality so we rely on Martin to provide that with their doors.
Being a Martin dealer has changed our business. We receive a steady flow of warm leads from the corporate website and close a high percentage of them.
The Martin Door name helps strengthen our customer's perception of our company and builds greater trust with prospective customers.
Whether it's an authentic carriage house look, a distinctive all-glass door, or the world's only real copper door, explore the beauty and elegance of Martin Doors® garage doors.

Learn more about the unique materials, engineering, and build-to-order manufacturing processes that combine to make Martin Doors® garage doors an unbeatable value.

Use our simple, step-by-step interactive design center tool to create the perfect door for your home and get a fast, accurate quote.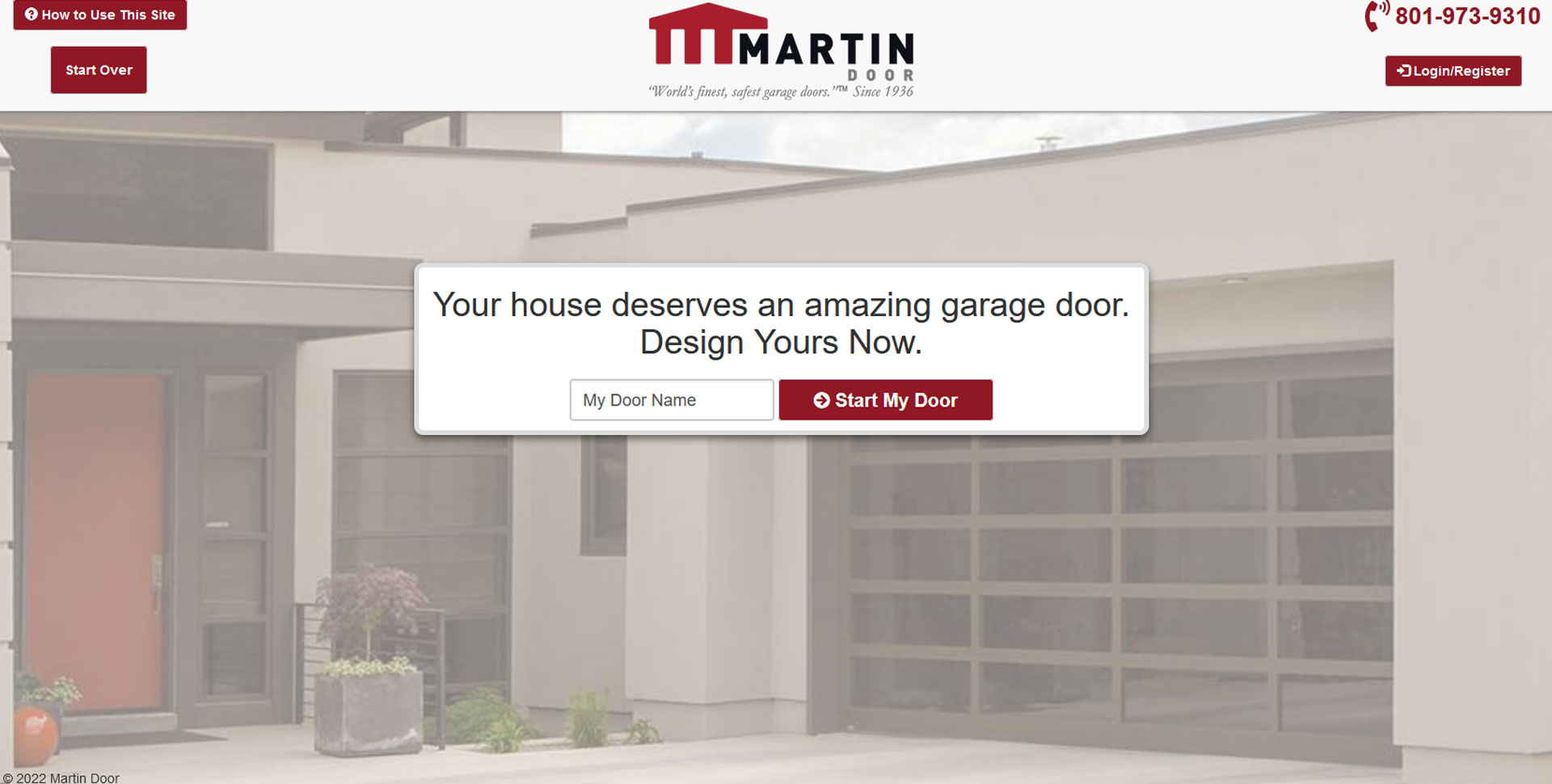 Try our top-rated door design center
See our doors on your own house!
You choose the style and we make it.